The Bicycle Film Festival is always awesome, but I was really excited about it this year. A week before the event, an email from Brendt, the big papa of the BFF, mentioned that, to kick off the festival, Blonde Redhead would be playing at the Independent. Sweet! A little NYC goodness in SF! The email included a link for those unfamiliar with the band… and that's when I knew my excitement was warranted.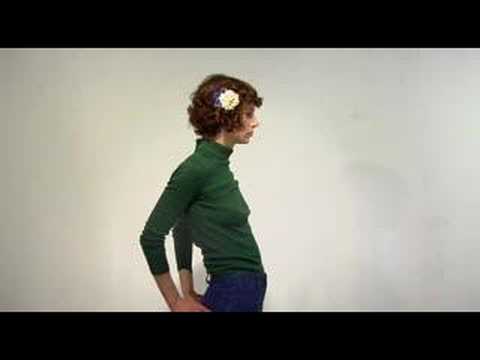 Say what you want about the performance art, or the music, or the temperature of your coffee this morning, but that's Miranda July doing those poses, and that's Blonde Redhead making that music, and the thing that brought it all together, or at least to my attention, was bikes. Serendipity doesn't get any better than that. Huzzah! As Brendt likes to chant wherever he goes, BIKES ROCK!
So I spent the last 143 hours watching bike porn non-stop, and now I can barely feel my fingertips or blink my left eye. I saw a dozen short movies, including"Anima D' Acciaio" ("Soul of steel"), a crisp profile of Framebuilder and mechanical poet Giovanni "Ciocc" Pelizzoli.
Anima D'Acciaio Trailer Ver5.1 from Cinecycle on Vimeo.
There was also "Made in Queens," a short, funny window on some New York teenagers turning bikes into 300 lb music machines that topped out at maybe 2mph. But by far the best movie was called "Where are you go," and it was directed by the illustrious Benny Zenga, who oversees the BFF in Toronto, and made the fantastic short movie "Ski Boys."
Here's the really cool part: Benny was in SF for the festival this year, and I couldn't help noticing that he was riding one of my ZPG Anti Hero skateboards. I'm a fan of him, he's a fan of me, and while the movies were showing, we made out in the back on a big squishy couch. It was friggin awesome.
Actually, that's a lie. The couch was very firm. But anyway, "Where are you go," features some spectacular moments. One subject of the film, a Dutch rider named Jos Kaal, summed up the time on his bike this way: "Sit, stand, drink, eat. You know, look around." That, to him, was the essence of the 12,000 km Tour d' Afrique, from Cairo to Cape Town. It was a 4-month endeavor, and another guy compared it to a time warp. There was talk of how such a ride makes you redefine your basic needs, and how, eventually, what was once really exotic can become routine. Another rider summed up the race this way: "It would be great to be home, but there's a lot i enjoy: the company, the serenity, the riding." Aint that the truth. My hat is off to you, Benny, for again making the finest movie of the festival.